An exceptional brand
From the outset, a lion's head was chosen to embody the brand's values; a logo that remains virtually unchanged to this day.
Giving a nod to the city of Lyon, the "king of beasts" primarily conveys the idea of strength.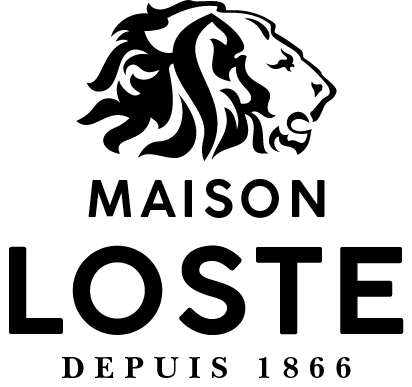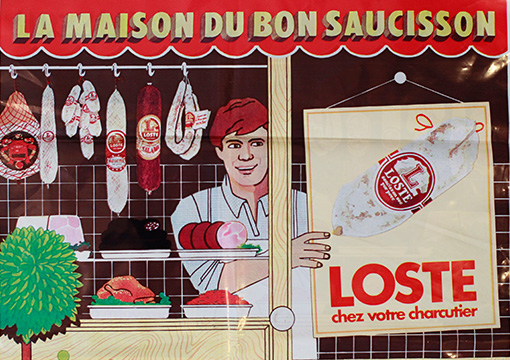 MAISON LOSTE is the deli charcuterie brand exclusively for specialists, chosen by the consumer and offering a modern foodie treat backed up by tradition and innovation.
A family story
The great story behind Loste began in 1866 in the Monts du Lyonnais.
Pierre Loste, a pork butcher based in the commune of Saint-Symphorien-sur-Coise followed in the footsteps of his father, Jean-Baptiste. He was of course an excellent pork butcher, but above all, forward-thinking. Aged 40, in a region entirely devoted to artisan butchers, he was inspired to establish a maturing unit for curing sausages on an industrial scale.
Saint-Symphorien-Sur-Coise would become forever and for everyone "the origin of cured sausage".

Loste joined Olida, a fast-growing company. It marked the dawn of a new era that revolutionised charcuterie. Loste's excellent reputation for sausage making in Lyon was an ideal match for what Olida had to offer. This way, Loste could retain its identity and its name while being destined exclusively for independent butchers.

Olida, under the commercial management of Antoine d'Espous, bolstered Loste as a flagship brand for promotion.The brand was already a benchmark for flavour and set to be an upmarket essential for traditional trade. In the space of 3 years, 12,000 deli butchers put their faith in Loste products.

The brand was primed for its communications campaign. The range was reworked and structured to further develop the innovative products it is famous for now. The yearning to become known reached its peak in 1989 with the launch of Duc de Coise, the brand's flagship, dedicated to those "passionate about sausages".

With around 100 products, Loste went back to being an independent brand, embodying a kind of family tradition, overseen as ever by Antoine d'Espous.

Loste won the "Prize for European Excellence" which emphasised

- the determination of the company to preserve its heritage

- its commitment to championing cured sausage, one of the jewels of French gastronomy

- its enthusiasm for upholding tradition, authenticity and artisanal savoir-faire

- its solidarity with independent shopkeepers.

A union of devotees. Loste broadened its savoir-faire by merging with Grand Saloir Saint Nicolas, a company specialising in cooked meats and hams.

The family is still expanding with Loste celebrating 150 years of passion and expertise.

Maison Loste modernised its appearance in 2018. Nothing changed but the logo. The recepy is still the same !
150 years
of know-how
Combining tradition and modernity, Maison Loste has been helping you entertain for over 150 years. Choosing the best cuts and painstakingly replicating the techniques passed from father to son – that's Loste savoir-faire.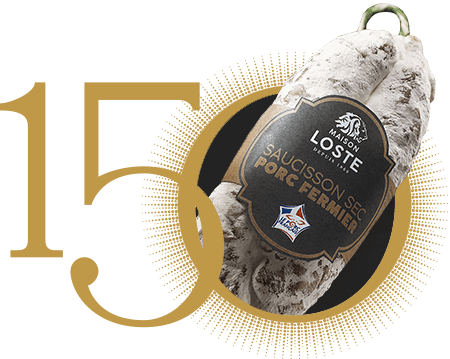 Our values
A reputation for excellence
Maison Loste draws on artisanal savoir-faire to deliver a range for gourmet tastes.
The spirit for excellence
Maison Loste satisfies your cravings every day, presenting ever more innovative products.